How Much Should A Website Cost?
Posted on January 17, 2019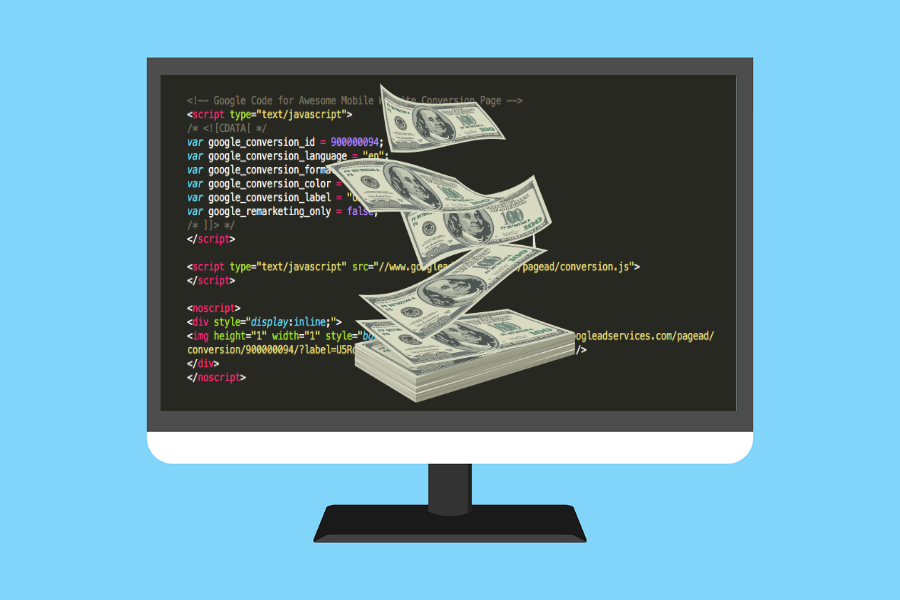 I hear this question all the time:
"How much should I pay for a website?"
This is one of the hardest questions I have to answer when asked. Why? Simply because there are so many factors involved, it is hard to give just a general price.
Here are some factors involved:
• Scope – What does the client want? What does the client need? Do we need a store and payment gateway? Do we need a blog?
• Hosting Requirements – Who will host the site? Will the client have access, or if they host it, will the designer have access to make changes
• Monthly Retainer - Will I need to pay a monthly retainer for future updates? Or should I pay per update?
Here are a few pricing structures when paying a designer:

Low end one page sites — $300 — $600
These are basic one page websites that are better than WYSIWYG site builders, but offer limited features. These are great for startups or for people who need simple websites.
Generally these do not come with any SEO installed. They also usually are very simple in nature and do not offer any bells and whistles or customization.
Basic Websites — $1000 — $2000
These are generally most of the websites you see online for small businesses, entrepreneurs, or freelancers. These websites are fully responsive, have some basic SEO, and also allow for much customization. These sites have numerous pages, blogs, online stores, custom color palettes, and generally can be designed to suit a person's needs almost fully. These are generally built from an existing template and adjusted accordingly.
Custom Websites — $2500 — $7500
This is where the higher end site starts to take shape. These sites begin to take on the "wow-factor". They will be more attractive looking visually and will be custom tailored to suit your exact needs. These sites will be fully responsive and optimized for all search engines. They will come with larger SEO packages including a Schema Markup. A sitemap will be built as well for this price. These sites will rank better in organic keyword searches for all the major search engines. These sites are also built from a blank canvas. They are designed with the client's main goal in mind and will lead site visitors to perform that action.
Complex Websites — $25,000 — $100,00
These are the big business sites you see, or large social platforms. These site require teams of skilled people to handle all different aspects of the site. Graphic Designers, Programmers, UI/UX Experts, SEO Experts, and so on.
So while it may cost more to hire a web designer to build your site, there is a distinct difference between a professionally done site, and one built by someone using a drag and drop WYSIWYG editor type.
After hiring a professional, you will soon realize you made the right decision for your business.