3 Reasons You Should Invest In A New Website
Posted on February 11, 2019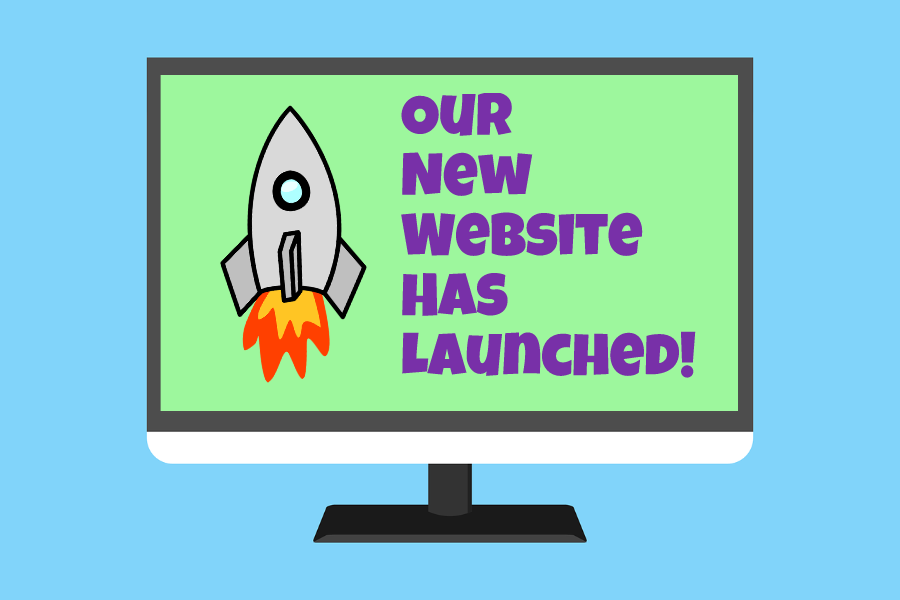 Keeping your website up to date is extremely important for your rankings. It is also in turn extremely important for your business. If your website is left unattended and becomes outdated, it will be ranked lower which will lower the amount of people who see your website and inevitably with less people seeing it, that could hurt your business.
Here are 3 reasons why you should invest in a new website.
1. Has Your Business Outgrown Your Website?
Has your business grown? Being more successful also brings the need to show you offer a higher quality service or product. Does you website reflect that higher level?
When you first started out as a small company or entrepreneur, you may have used a DIY website builder to fit your budget, but is that budget website helping or hurting you? Is it showing the type of company you are today or were yesterday?
I recently designed and built a website for a company that had reached their next level of success. They needed a higher end website to reflect their more prestigious business. With their new website, their sales began to increase even more. Their updated store was able to handle the higher volume and they saw a growth in sales almost immediately. Their returning customers reported an easier and more pleasant shopping experience which made it easier for them and in turn increased sales for my client.
2. Is Your Website Responsive?
A Responsive website moves fluidly on the screen. It adjusts itself automatically to the size of the device being used. Images, video, and text all resize themselves in relation to the size of the device the website is being viewed on. With mobile browsing making up more than 80% of all internet usage, having a Responsive website is essential. It is so important that Google will flag and penalize any website that is not mobile friendly or Responsive.
3. Style, Design, and Functionality
Does the Style of your website correctly represent your business? For ex. if you provide financial services does your website use the appropriate fonts and colors in relation to trust and money or does it look like a website for a DJ? Does your website look like it was one of the first ever built?
Styles and trends change often. There are so many studies linking colors and fonts to performance in direct relation to the industry they represent. Ever notice most banks or financial services have blue or green represented? Blue signifies trust, while Green represents money and peace. Sending a message like, hey, you can trust us and we will make you money, just relax!
Design also plays an important role. Is your current website's image to written content correct? Is your most important goal easily displayed on your site? Is your content displayed in a clear and easy to read manor? Have you used the appropriate amount of white space?
A good design will lead the viewer right where the company wants them to go and will do it quickly without distraction.
The look and design of your website will directly affect your customer's and potential customer's opinion of you.
Is the Functionality of your website at its optimum? Do images and videos load quickly and without lag? Are they optimized for mobile? Does the website itself load quickly and without lag? On a mobile device too? Are your forms responsive, do they ask for minimal information, and do they work smoothly?
Does your viewer need to click 3, 4 or even more times to find what they are looking for? Are there distractions preventing them from finding the most relevant information?
All these factors will send a viewer away from your site and cause you to miss out on the opportunity to make a profit. The easier it is for the visitor to find and interact within the least amount of time possible, the more likely you are to get their business.
There are a lot of factors in keeping your online presence working for you and not against you. Continually updating the info and content on your site keeps your website healthy and in good standings with search engines. It even can result in a higher ranking and more trusted website.
Is it time to invest in a new website? If you need help, you can contact us and we will evaluate your site for you and help point you in the right direction.